13:34 12/07/2005
Installing and Configuring Apache & PHP for Windows 2000/XP with gettext support
Background
If you have a production server with an older version of apache/php you might want to mimic their setup.
You need a phpinfo() file on the production server to glean the versions of apache + php.
For this article I used apache 1.3.23 with php 4.1.2 on a Windows development PC.
I also describe how to include gettext support on your local machine.
Resources
Here are the three configuration files (use these AFTER you've read this page):
Download the correct versions of software you check from a phpinfo() on the production server.
php-4.1.2-Win32.zip
apache_1.3.23-win32-x86-no_src.msi
After this you can see my other article on how to install Apache CGI PHP MySQL on Windows for more information (less graphical).
Method
Install Apache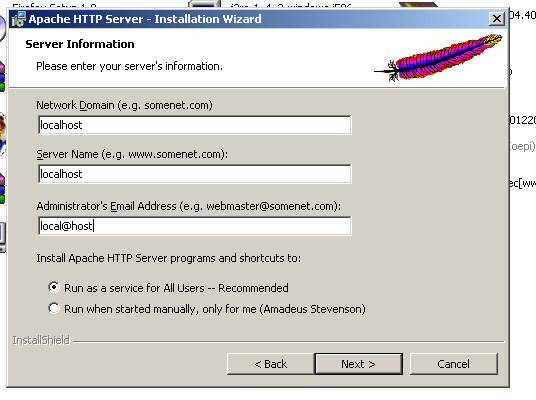 Configure Apache
You need to set the correct directory to serve files from




Add php support to apache
At the end of httpd.conf add:

Install PHP
Unzip to c:\php
Copy c:\php\php4ts.dll to c:\php\sapi:
Copy the two files in "dlls" to c:\windows: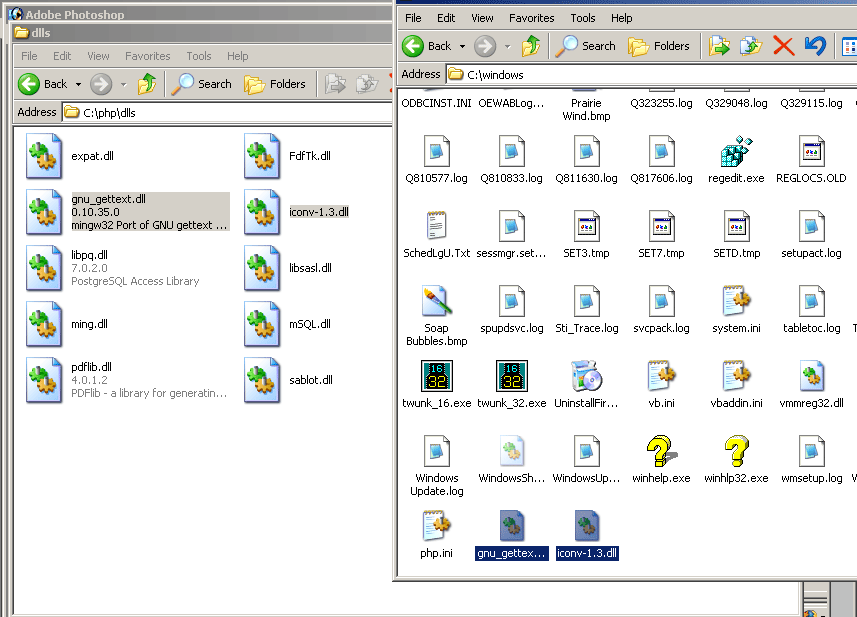 Copy c:\php\php.ini-recommended to c:\windows\php.ini
This is your php configuration file.
Configure PHP
Open c:\windows\php.ini and add the path to extensions:

Enable the extensions we need in php.ini: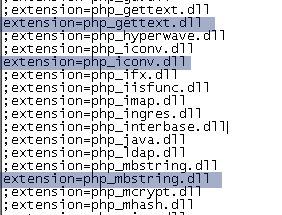 Test
Make a test file in c:\www: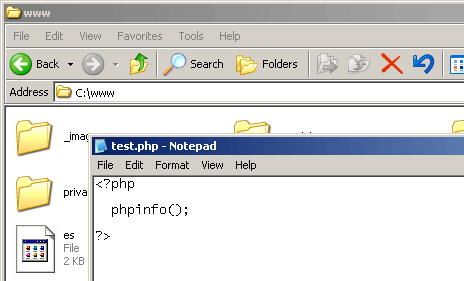 Restart the apache service and visit that page, making sure the extensions have loaded.
You should now have a working version of your production server (with gettext) which will help you a lot in not using "new features" of later php version found in many automatic installers.